Poreklo in leto izida:
Velika Britanija, 2003
Izid filma: 1992
Regija:
R2
Studio:
Paramount Home Entertainment
Število diskov:
1 DVD
Pakiranje: standard keepcase
Trajanje
: 102 min
Oštevilčeno:
n
e
Izdaja vsebuje
:
ni mogoče! slovenske podnapise ;)
Razpoložljivost:
v prosti prodaji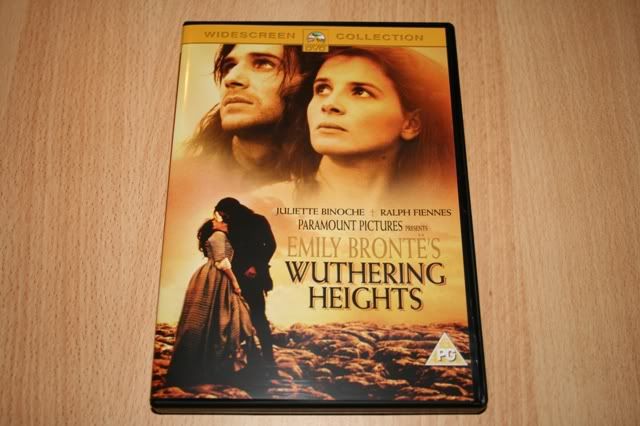 Cathy Linton
: My love for Linton is like the foliage in the woods: time will change it, I'm well aware, as winter changes the trees. My love for Heathcliff is the eternal rock beneath: a source of little visible delight, but necessary. Nelly, I AM Heathcliff!
Heathcliff
: I pray one prayer, I repeat it till my tongue stiffens. Catherine Earnshaw, may you not rest as long as I am living! You said I killed you, haunt me, then!... Be with me always, take any form, drive me mad, only do not leave me in this abyss, where I cannot find you!... I cannot live without my life. I cannot live without my soul.